Hear What Other People Has to Say
Creating a website for our consulting business was a formidable task. Alisa and her team at Dream Site Designer, provided excellent insight and helped us craft a clear and robust website that conveyed what we do, and how we work with our clients. She gave guidance on content, images, and ran the show from behind the scenes. We are now using her team's expertise with our own clients to overhaul their websites. Well worth the investment, and ultimately has generated significant revenue for our company!
Our first website building was an exciting journey.  DSD gave us good advice and the end result is superb!  Many marketing professionals praised our website and we are very proud of it!

Thank you for working with us to build a lasting legend!
Alisa has been instrumental in helping us migrate our website to WP. We are now working with her to continue elevating our site to new levels with more features and interactive components for our customers and clients. In addition to the wonderful work, she has been such a pleasure to collaborate with – she's quick to respond, she's eager to help and answer questions, and she has a positive energy that our team can feel and appreciate.
Alisa is a great website designer. She keeps me on my toes trying to keep up with my concert dates on my calendar. Thanks for all you do for me and my music Alisa!
Alisa is an awesome website designer. Very detailed and gives recommendations to make your website attractive! Highly recommended!
Thanks so much for the very clear picture of what is needed and why…You are terrific!!!!!!!!!!!!! So easy to work with. Thank you, Alisa
I have known Alisa for many years and always knew she was good at what she does, so when my daughter and I formed a nonprofit in memory of my grandson, and needed to upgrade our somewhat amateurish website, I knew who to turn to.  Alisa coached and trained me how to improve our design. As I was nervous about making changes or messing something up, Alisa was a steadying, calming voice of encouragement, always prompt to answer questions.

In October we transitioned to WP with her at the helm. Since then we have had fundraisers that have generated a lot of donations to our organization, and having a more professional looking website has played a key role in that.  Feedback we have received from both professionals and nonprofessionals has been very positive.  People are genuinely moved by our story.  Thank you, Alisa, for your undying patience, gentle coaxing and coaching, as well as brilliant ideas you have proposed.  We will be forever grateful for your professionalism and genuine kindness.
Working with Peter at Dream Site Designer on a custom web development project proved very effective. We accomplished more and with better quality then previous web developers we've worked with. I wish I would have come to Dream Site Designer first. They communicate clearly, ask the right questions to better understand our needs, are very responsive, and manage deadlines professionally. Thank you for all your hard work!
We Are Your Advocate & Guide
Based in Elk Grove Village, Illinois, Dream Site Designer is more than your typical web designer. We are your advocate and guide for your company on all things related to the internet! We help you create your online presence, solve your website challenges, and stay up-to-date on technology and trends so that you don't have to.
There are a variety of businesses and industries we network with and are happy to introduce you to potential partners and referrals for services. We pride ourselves on our professionalism, customer service, and pricing.
From small informative websites for selling real estate to multi-page websites for small businesses and complex applications for large corporations — we offer a variety of services to suit every need. See examples of our work and read about their experiences with us.
Learn more about Dream Site Designer and how we can help your business take off!
We Offer a Variety of Services to Suit Every Need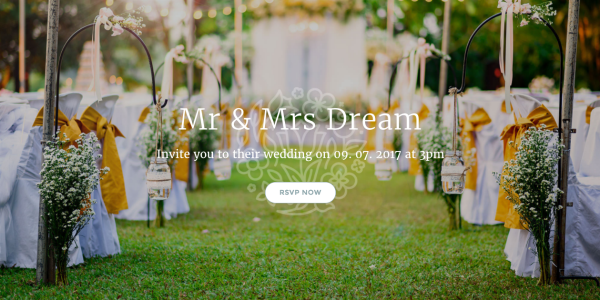 If you only need a simple or low-budget website, we can:
Set up a one-page informative website
Use Google Business, Yelp, and Facebook to increase exposure
Teach you how to build and manage your website yourself
Perfect for your weddings, baby announcements, side businesses, social clubs, one-off page (such as for real estate), and small organizations.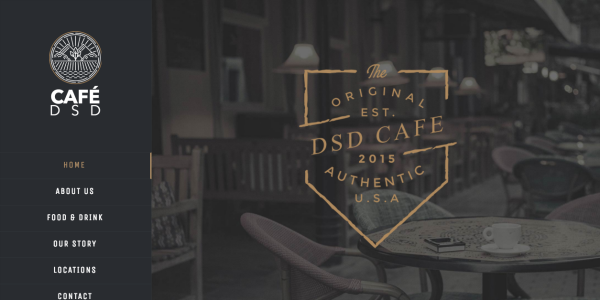 You have an established business and are ready to increase your online visibility. Here are some of the many ways we can improve your brand awareness:
Website design, web development, and hosting package
Create an online shop or restaurant ordering system
Set up social media accounts
Search Engine Optimization (SEO) review
Graphic design, logo design, brochure design
Perfect for restaurants, travel agents, non-profit organizations, medical offices, dental offices, lawyers, and other small to medium sized businesses that understand the value of having an online presence for fueling your business growth.
Do I Really Need a Website?
Studies show that 88% of consumers research websites before making both online and in-store purchases. Are you ready to engage with them?
Should I Redesign My Website?
You get one chance to make a good first impression. Over 58% of all internet traffic comes from mobile devices. Is your website modern and mobile friendly?
Can I Build My Own Website?
Absolutely! We work with you to help minimize your expenses and empower you to build and maintain your own website, at your own pace.